Miles Chumley is a Chicago-based contemporary fine artist. His paintings can be found in the homes of private collectors, hotels, film and sound studios, restaurants and galleries across the United States and world including Chicago, Los Angeles, London, Singapore, San Diego, Phoenix/Scottsdale, Dallas, San Antonio, and Denver.
Drawn to the canvas at a young age, Miles studied with a French painter in residency at the Dallas Museum of Art while he was in elementary school. Trained as a classical painter, Miles spent his early years concentrating primarily on realistic subject matter, exploring the human figure and landscapes. Miles continued to hone his craft at the Art and Design School at University of Michigan where he focused on painting and life drawing. It was during this time that he began to shift away from traditional realism, experimenting with various styles, movements, mediums and techniques. 
After leaving Michigan, Miles moved to Los Angeles in order to fully immerse himself in a more creative atmosphere. Over the next few years, his work took on a blend of Pop Art and Abstract Expressionism, incorporating bolder colors and subjects straight out of pop culture. His style continued to evolve, drawing inspiration from Jackson Pollock, Franz Kline and Mark Rothko.
Working primarily in acrylic, Miles taps into his own life experiences to reveal the impact external influences have on our surroundings. More specifically, how classical elements and humans interact and affect the environment around us. Miles' paintings are filled with energy, movement, excitement and depth as he explores the complex, ever-changing world from a "point-in-time" perspective. His abstract work is controlled and precise, conveying a sense of chaos with a deeper meaning.
Miles Chumley is represented by West Loop Dot Gallery in Chicago, IL.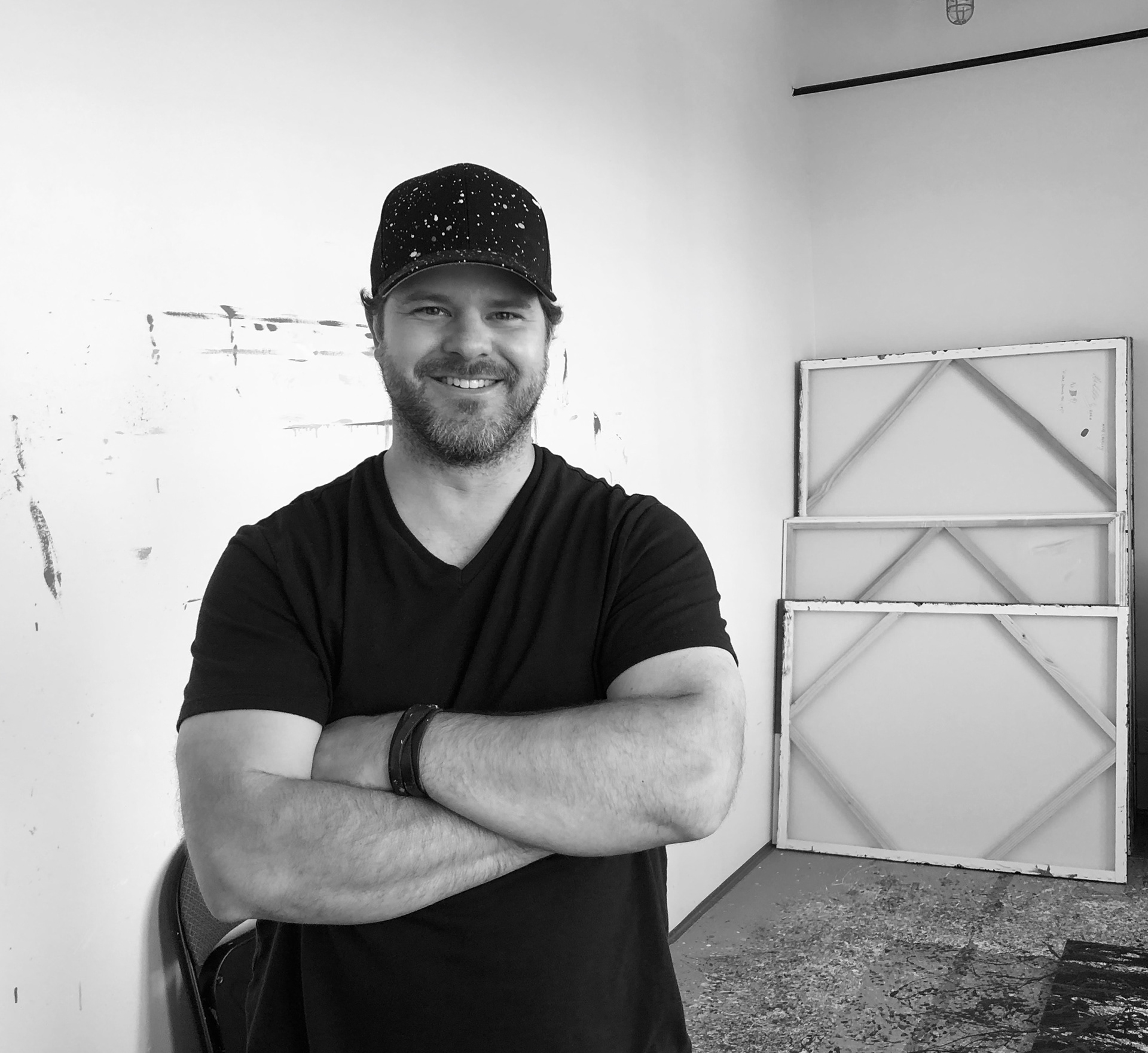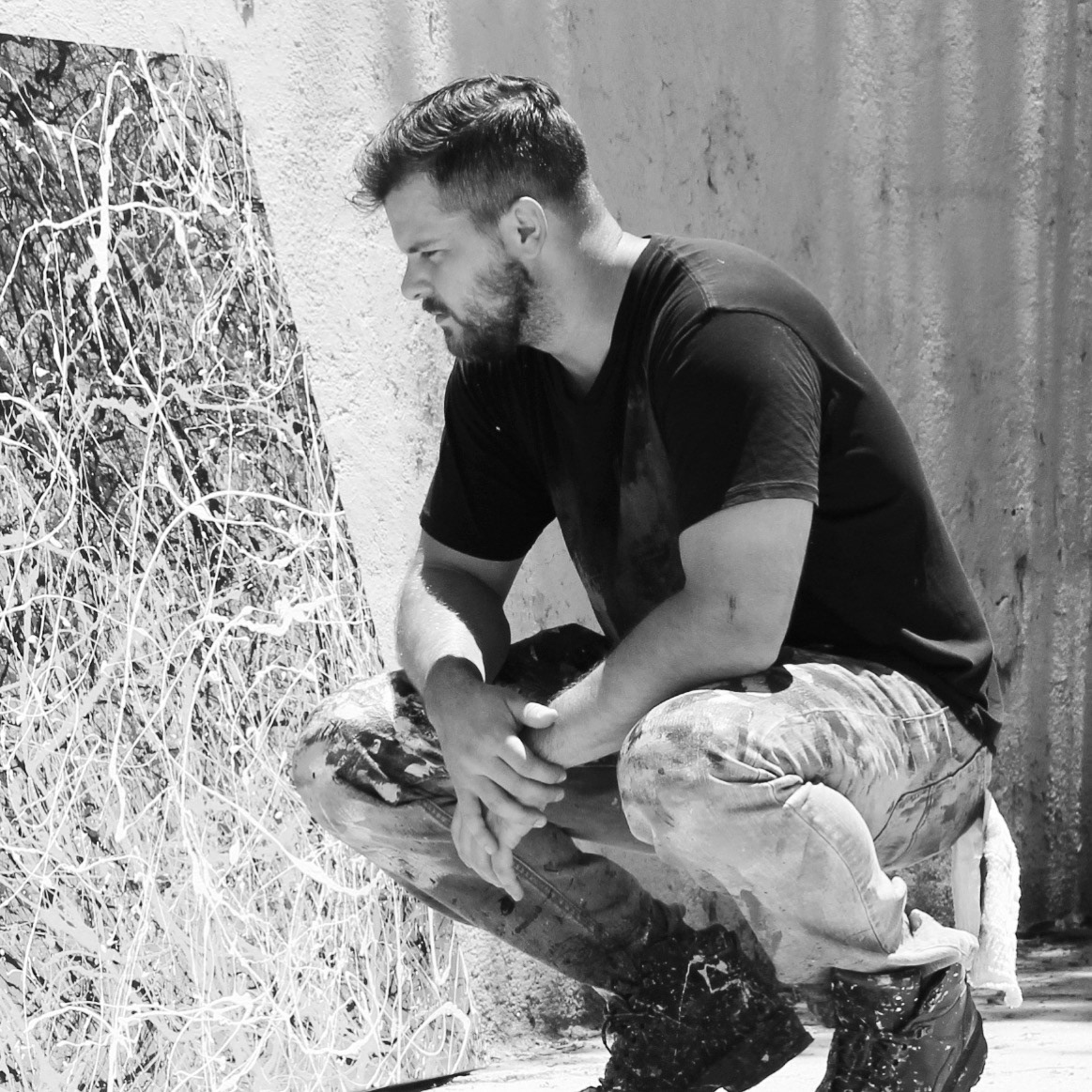 Catching Lightning in a Bottle

 - Tesla Showroom - Chicago - Solo Show
Art Exhibition 

- Bond Collective - Chicago - Group Show
11th Annual Juried Art Show 

- 4th Floor Gallery Bridgeport Art Center - Chicago - Group Show
Sweet Home Chicago 

- 4th Floor Gallery Bridgeport Art Center - Chicago - Group Show
Lunacy

 - The Outta Space - Berwyn, IL - Group Show
Pop Up Gallery - s

alonlb - Chicago - Group Show
Beauty is Art: Splashing Aesthetics -

Opulence Chicago - West Loop Dot Gallery - Solo Show
Artfolio 2022 -

publication - edited by Douglas King 
Abstract Art Show

- Grey Cube Gallery - Group Show - Merit Award
The Other Art Fair

- Saatchi Art - Revel Fulton Market - Chicago - Group Show
BOLD ENERGY

- Tesla Showroom - West Loop Dot Gallery - Chicago - Solo Show
Modern Art 
-
Grey Cube 

Gallery

 - Group Show - Honorable Mention
Artist's Choice 
-
Contemporary Art Room

Gallery

 - Group Show - Honorable Mention
AUX Art House - Virtual Gallery August 2021 - Group Show
Abstracted 

- Art Fluent - Group Show
Floral Art Show 
-
Grey Cube 

Gallery

 - Group Show
Life on Earth

 - Contemporary Art Room

Gallery

 - Group Show
Shades of Grey

- Contemporary Art Room

Gallery

 - Group Show
Rostrum 312 Group Exhibition - Roosevelt Collection Shops - Chicago - Group Show
Controlled Chaos with a Splash of Life

 - West Loop Dot Gallery - Chicago - Solo Show
Consciousness of Abstraction

 - ARC Gallery - Chicago - Group Show
Rostrum 312 Group Exhibition - Roosevelt Collection Shops - Chicago - Group Show
Chocolate and Art Show

- Los Angeles - Group Show
MRG Fine Art Gallery - Los Angeles - Solo Show